Mama weer in Dubai
Mama weer in Dubai
In mei is mijn moeder weer 2x een week langs geweest. Net als de vorige keer weer gecombineerd met een bezoek aan de Filipijnen. Een perfecte combi voor haar en ons. Eerst een week bij ons, dan drie weken Filipijnen en dan weer een week Dubai. Op deze manier krijgt ze veel van Babette mee en ziet ze ook erg goed de ontwikkeling van ons meisje in een maand tijd. Weer een paar keer uit wezen eten, ontspannen, in de namiddag naar de speeltuin, veel boekjes lezen en nog een nieuwe wadi bezocht. Verder veel liedjes gezongen met Babette. Op dit moment ligt de focus op Engelse liedjes. Cor en ik moeten even goed oefenen op de Nederlandse liedjes, deze kennen we namelijk niet echt!
Babette houdt erg van muziek!
Samen met haar vriendje Arthur!
Babette is wel elke ochtend naar de crèche geweest, tijdens mijn lunch pauze haal ik Babette altijd op en dit keer ging mijn moeder mee. Erg leuk, zodat ze Babette ook kon zien op de crèche. Ze heeft het daar erg naar haar zin en bij het brengen kijkt ze nooit op of om en gaat gelijk naar haar vriendjes toe.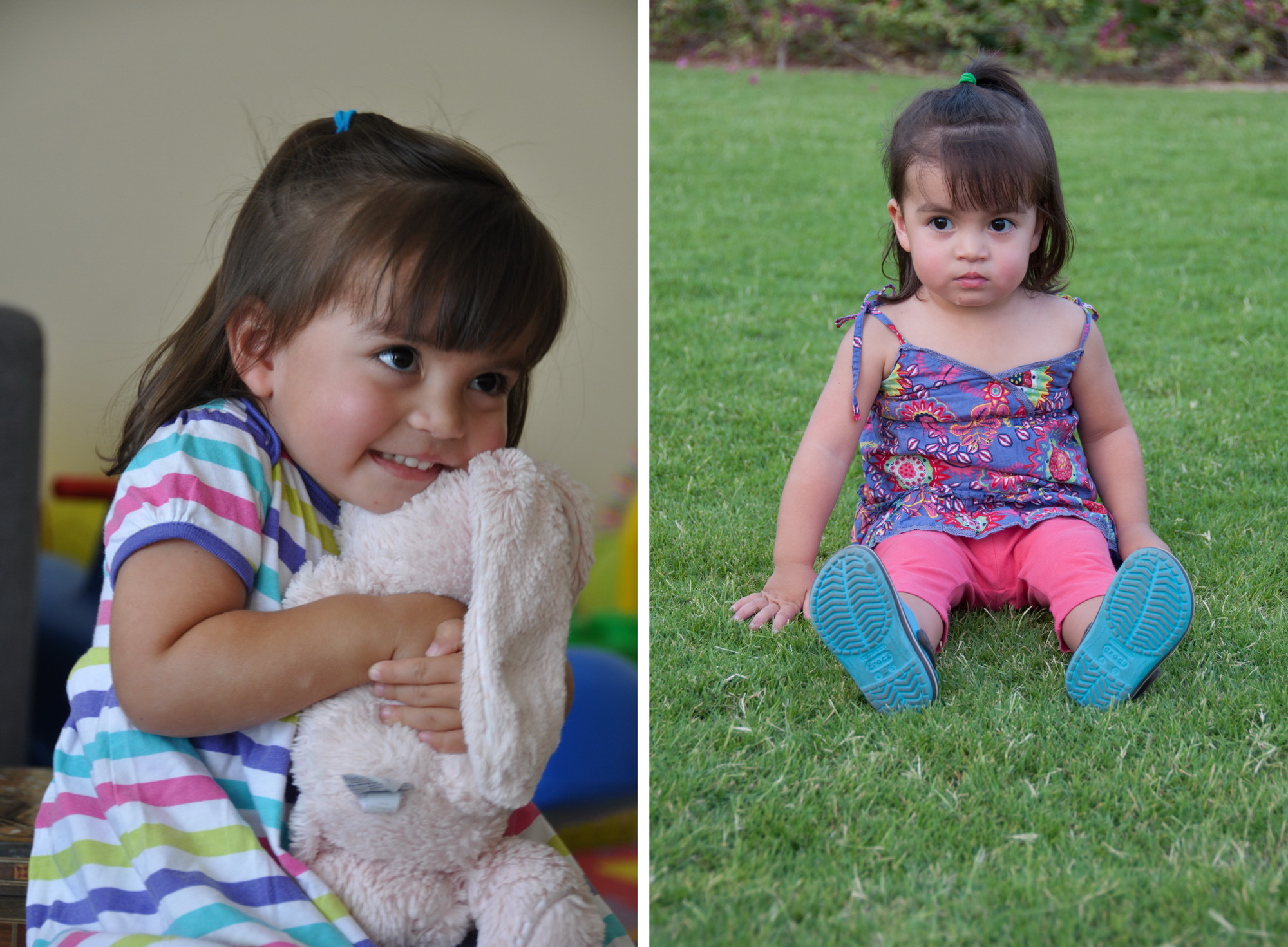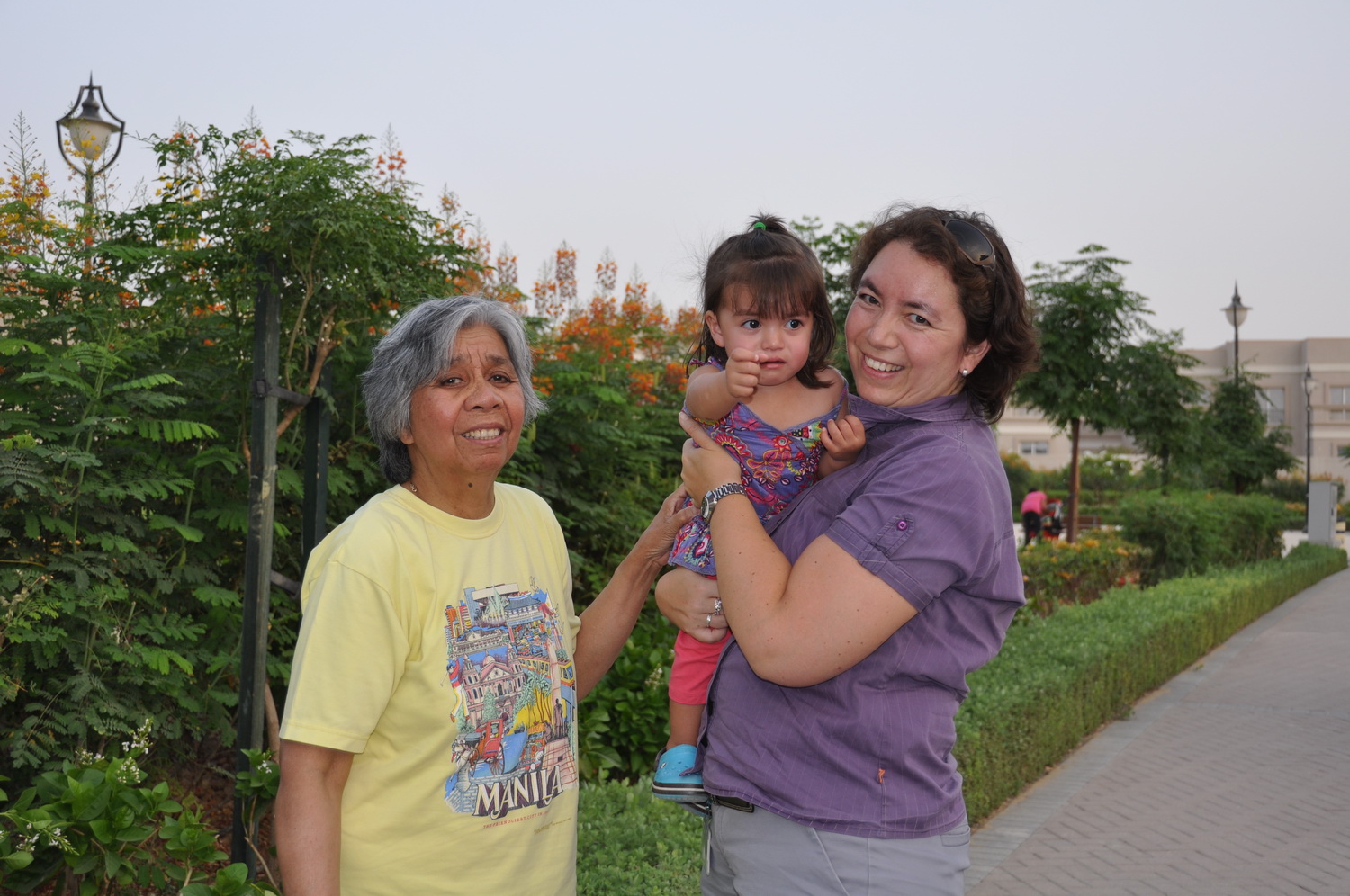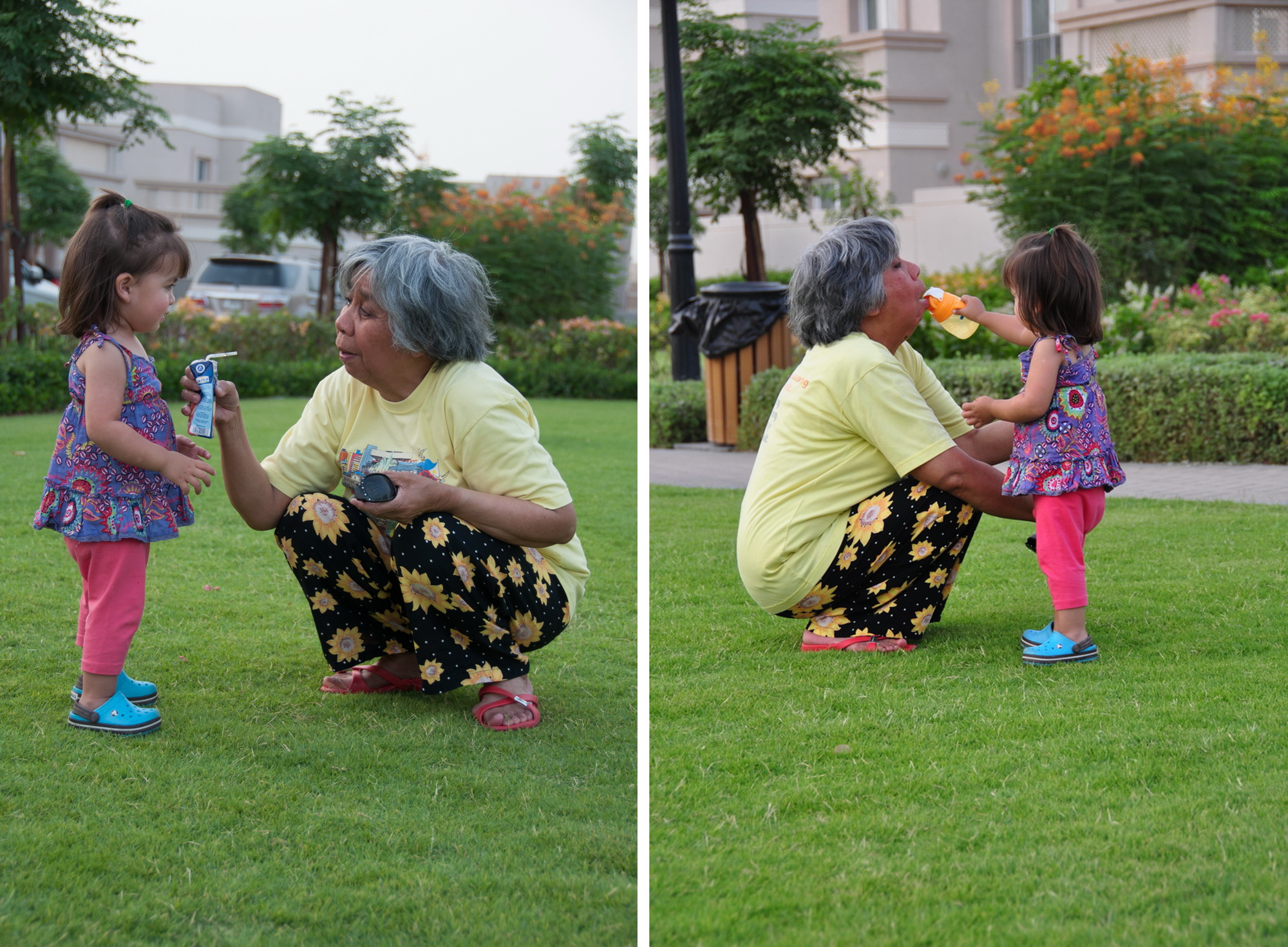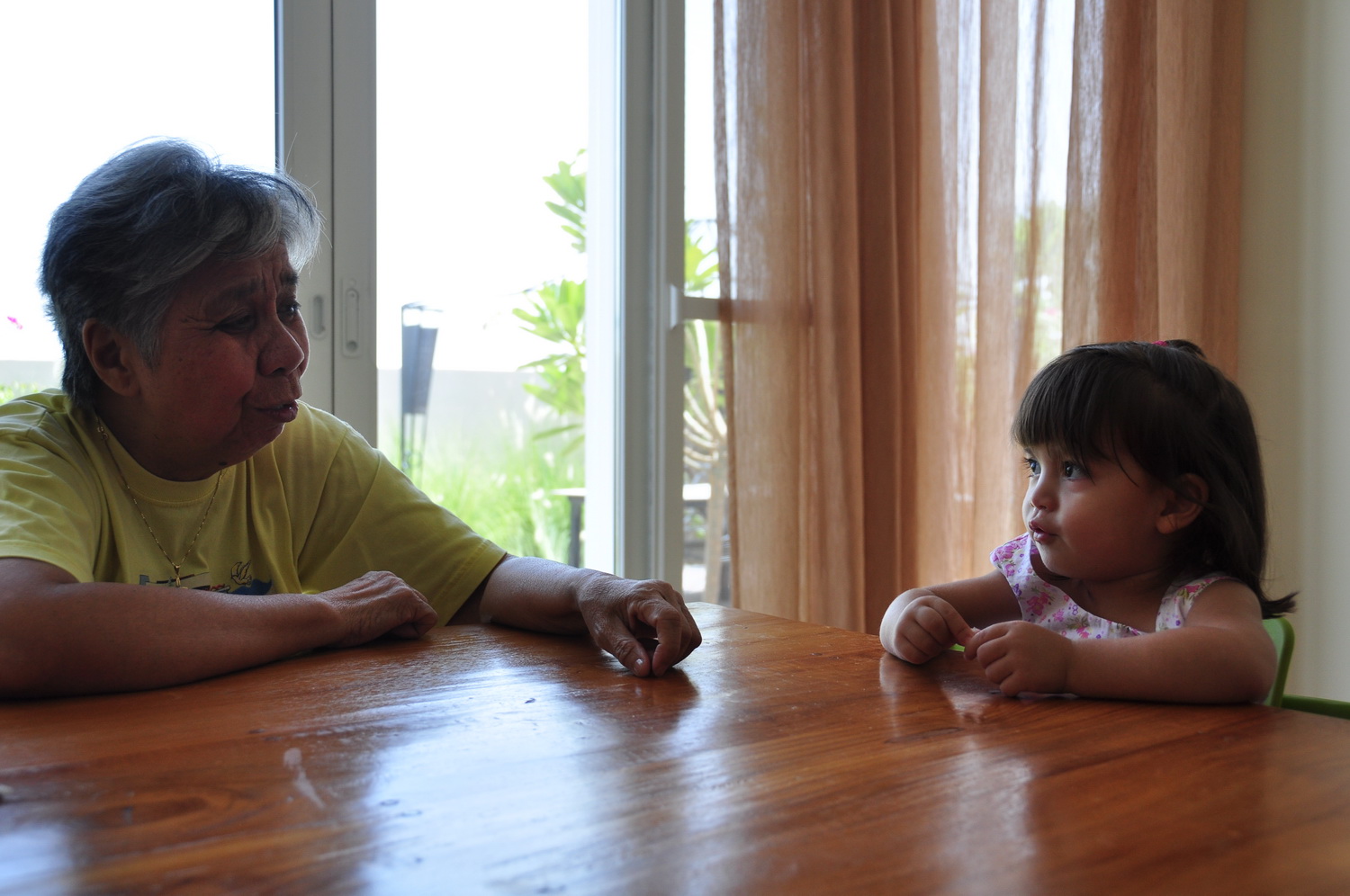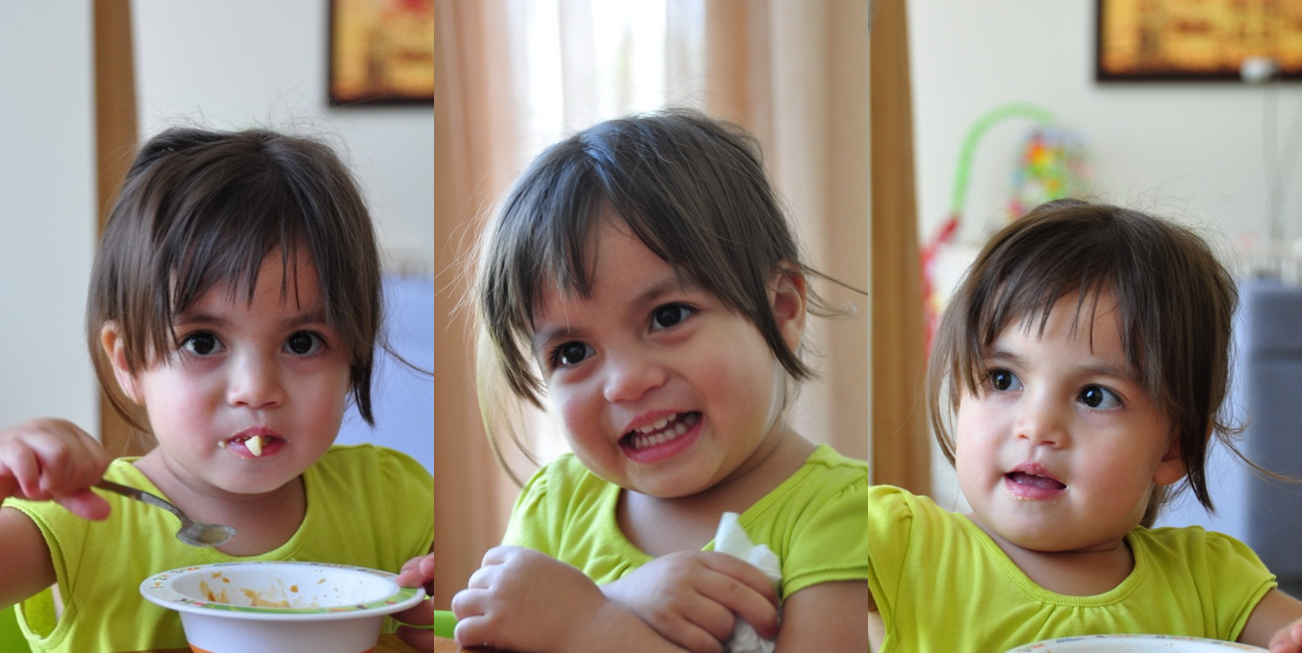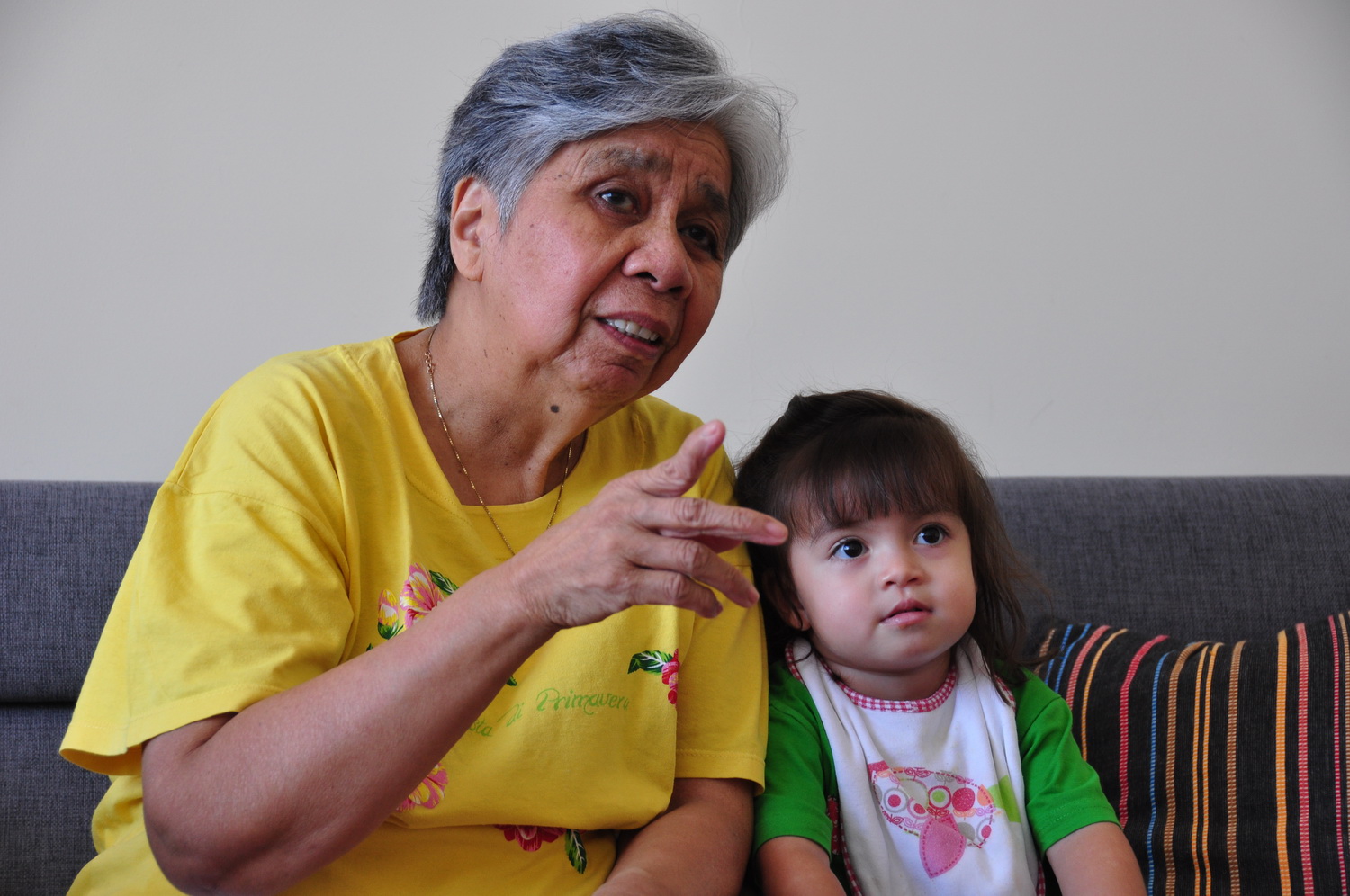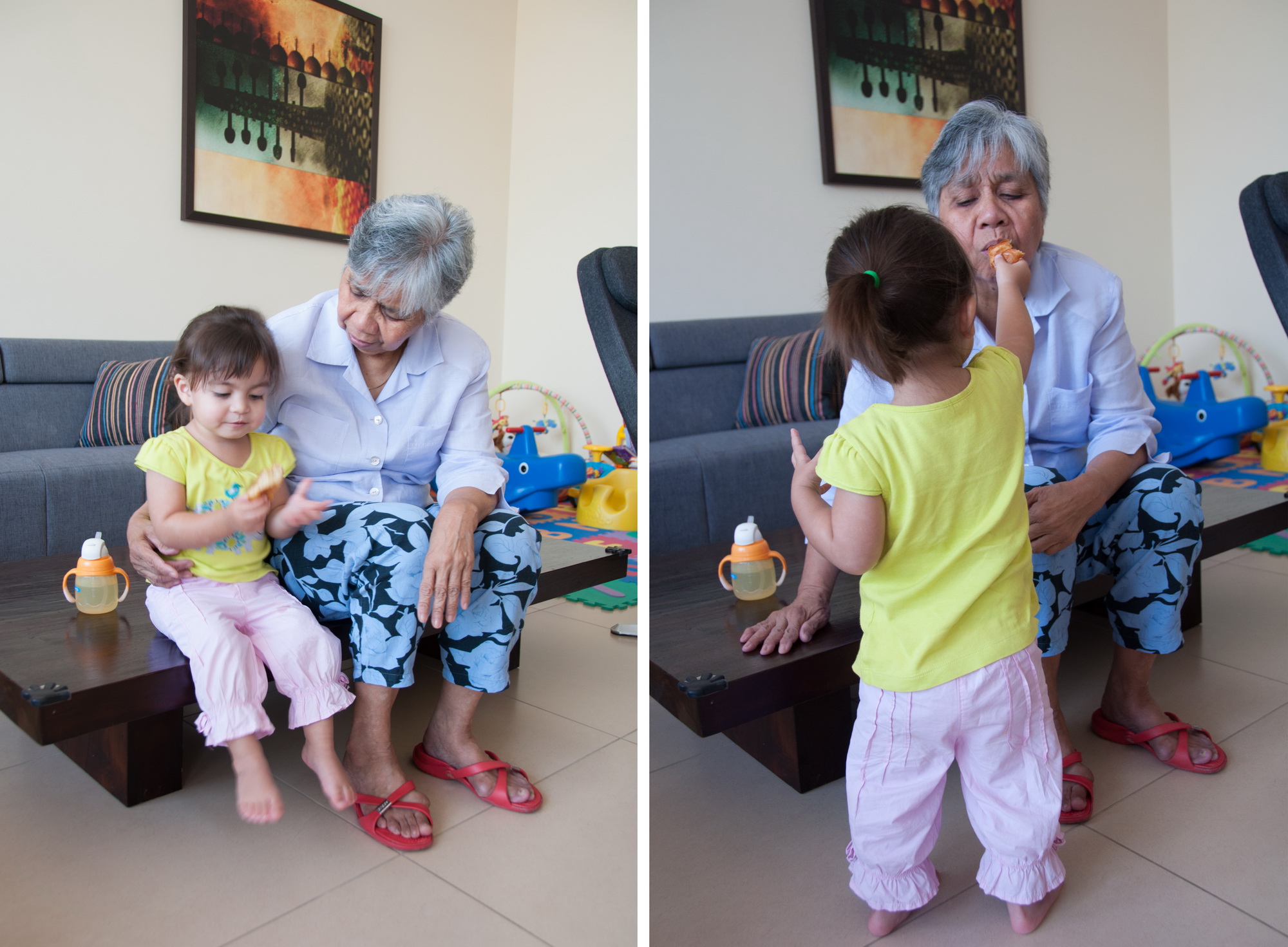 Onderstaande foto is absoluut niet scherp, maar ik vind hem zo lief. Babette wilde altijd haar eten en drinken met haar oma – Lola delen en knuffels geven!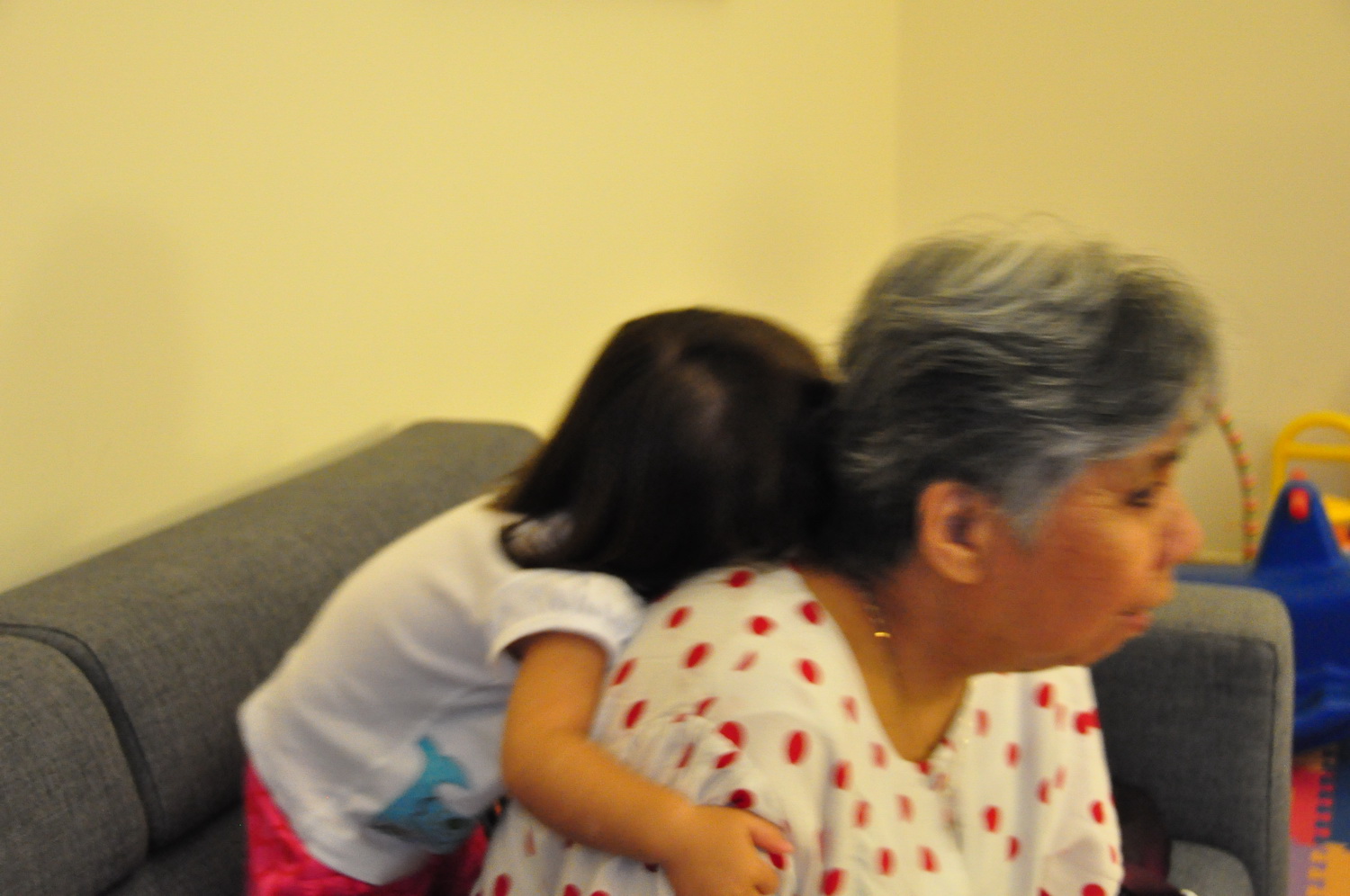 Klaar om naar de crèche te gaan.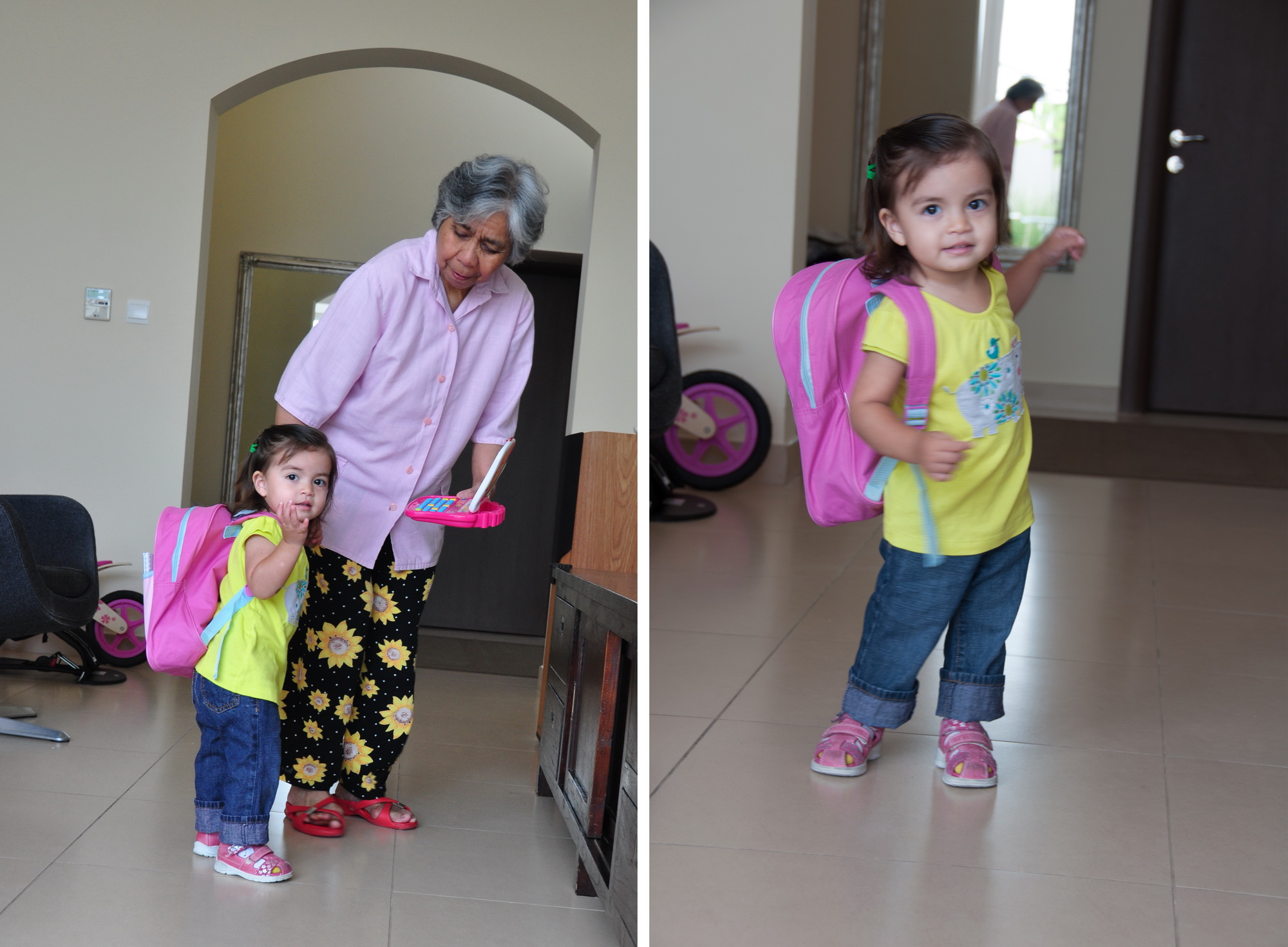 Wat wel bijzonder was dat wij in dezelfde periode dat mijn moeder in Dubai was, ook een nichtje van mij hebben getroffen. Tricia is een dochter van een volle neef van mijn moeder. Zij studeert in LA en is geboren en getogen in Californië. De laatste keer dat ik haar heb gezien was 14 jaar geleden toen ik daar op vakantie was. Door Facebook krijg je toch weer een beetje contact. En deze zomer ging ze stage lopen in Kaapstad, ze vloog met Emirates en had een tussenstop van een uur of 8 in Dubai. Een mooie gelegenheid om even samen te eten.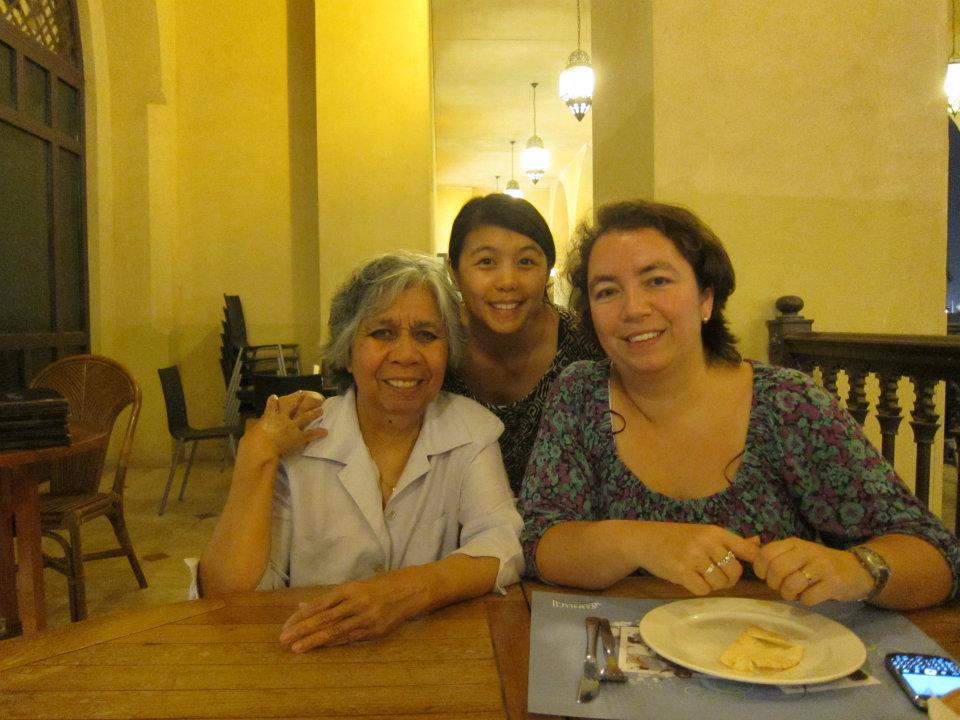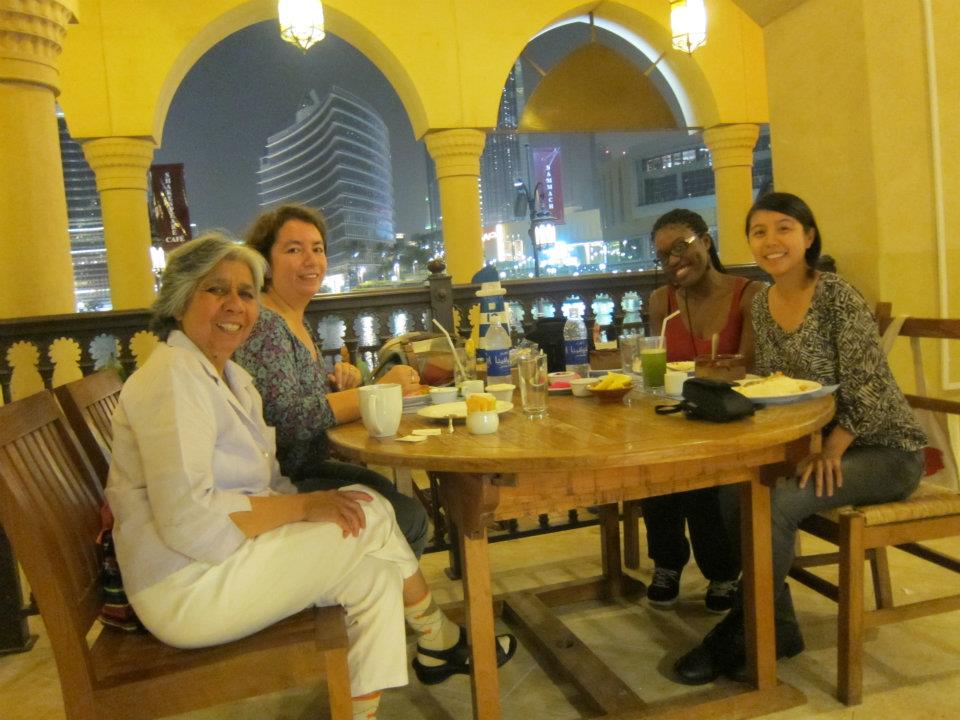 Na 2 leuke weken, mijn moeder weer uitgezwaaid op het vliegveld.